N5424
Quad NIM Power distributor for A1422 preamplifiers
Features
Single-width NIM module
Four DB9 connectors with ±6 V, ±12 V, ±24 V each
Survey of all 6 voltages on each output
Protection of all voltages by self-recovering electronical fuses
Individually filtered outputs to ensure low noise operation
Standard voltage output compatible to CAEN electronics and to many other manufacturers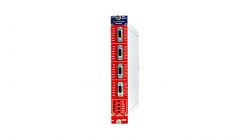 Overview
The N5424 is a 4-channel NIM power distribution and control module.
The individual voltage outputs (±6 V, ±12 V and ±24 V) are protected by electronic fuses which automatically recover after short circuit. All six voltages are surveyed for each of the four outputs. The status is displayed by LEDs. The module also helps to check the correct voltage levels of a NIM-bin. If a NIM bin without ±24 V is used, the corresponding LEDs get of, and the voltage survey of those voltages is skipped.
Low-noise preamplifers require DC power that is free of interference generated by other modules inserted in the bin. The mod. N5424 ensures this low-noise capability by fltering the power lines separately at each connector.
N5424
Quad NIM Power distributor for A1422 preamplifiers
Product page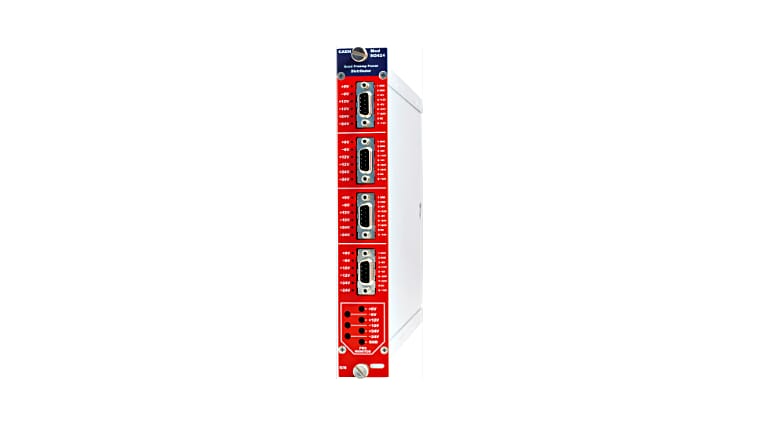 Documentation
Software
Firmware
Compare
Compare with NIM High Voltage Power Supplies.
Ordering Options
Code
Description
WN5424XAAAAA
N5424 - Quad NIM Power Distributor for A1422 Preamplifier

RoHS