NV8020A
7U CRATE VME/NIM 8 slot VME64 365W, 5 slot NIM 150W
19″ x 7U (6+1) enclosure mixed VME/NIM crate
VME section

8 slot for 6U x 160mm VME modules
365W Power Supply
Low noise Power Supply (365 W)
VME64 J1/J2 monolithic backplane

NIM section

7 slot NIM (5 free slots)
2 Slot linear power supply (150 W)

1U space for Fan Unit
Short circuit protection
Over / Under voltage protection
Over temperature protection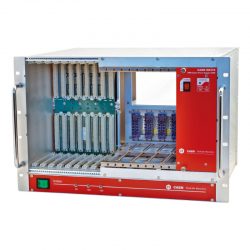 Overview
The CAEN Mod. NV8020A is a 19″ x 7U 84TE mixed VME / NIM crate equipped with a 1U common fan unit.
The VME section features 8 slots suitable for 6Ux160mm boards, with VME64 compliant backplane. The section is powered by universal AC input Power Supply. The Power distribution is 25 A @+5V, 10 A @-12V, 10 A @+12V.
The NIM section consists of 7 NIM slots (5 free) provided with pluggable 150W power supply. The Unit is powered by 110 or 220 Vac, 50 ÷ 60 Hz. On the front panel the status of power supply is indicated by green/red LED. The Unit is powered by 220 Vac or 115 Vac, 50 ÷ 60 Hz.
NV8020A
7U CRATE VME/NIM 8 slot VME64 365W, 5 slot NIM 150W
Product page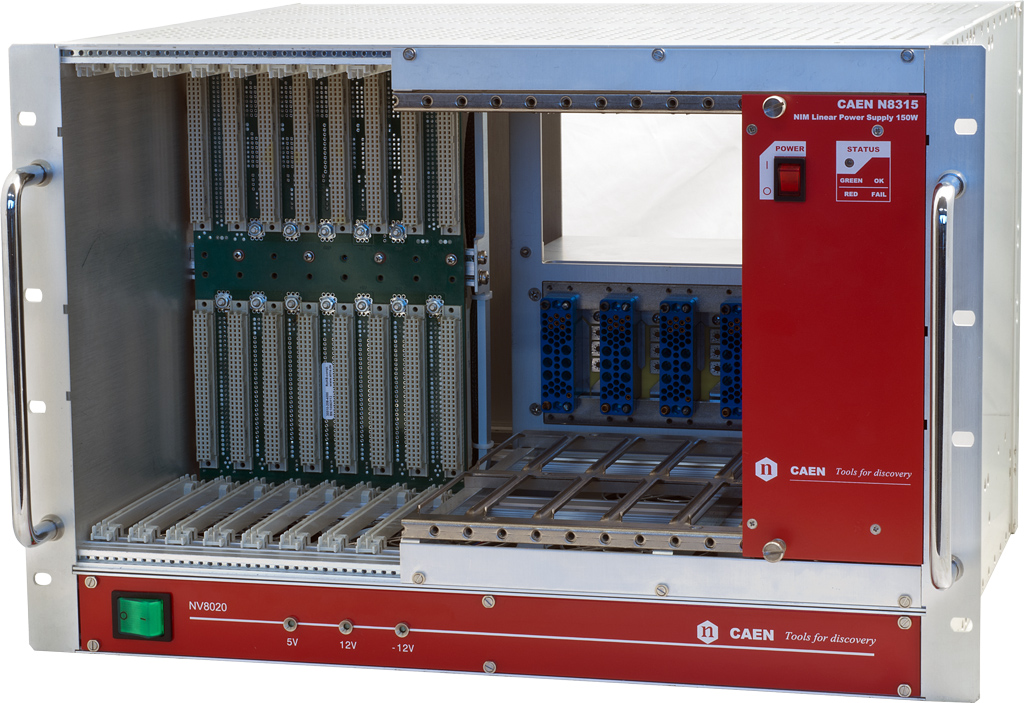 Documentation
Software
Firmware
Compare
Compare with Powered Crates.
Ordering Options
Code
Description
WN8020AXAAAA
NV8020A - VME/NIM 7U crate, 8 slot VME64 365W, 5 slot NIM 150W

RoHS