Digitizer Families
CAEN has developed a complete family of digitizers that consists of several models differing in sampling frequency, resolution, form factor (VME, NIM, Desktop, Rack) and other features.
In recent years CAEN opened the doors of its R&D to the Open FPGA technology, which is becoming more and more widely used and required. In addition, we decided to invest many resources in order to make this technology accessible to everyone. These efforts result in innovative Programmable Digitizer families and the SCI-Compiler software for easy-programming of the Open FPGA simplifying firmware writing with a block-based visual programming language.
For more information about the principle of operation of CAEN Digitizers check the CAEN Digitizer Whitepaper.
---
64 Channel 16 bit 125 MS/s Digitizer
The VX2740 Digitizer is a 64-channel digital signal processor for radiation detectors with a 16 bit, 125 MS/s ADC and Open FPGA.
Open FPGA Digitizers
This is the CAEN new family of modern digitizers, that will improve all the features already present in the current line-up and bring new ones that will expand its capabilities on many areas. These new digitizers combine the same firmware along with a new wave recording software with enhanced capabilities, together with the OpenFPGA feature. Another plus is represented by the availability of a Linux-based embedded ARM processor. This allows to run a lite version of the operating system on board and, therefore, to take advantage of that environment for automatization of some function without needing a dedicated DAQ PC always connected to the digitizer.
CAEN Open FPGA Digitizers feature programmable Open FPGA, embedded ARM and significant architecture upgrades for improved performance:
Increase of acquisition memory buffer size: from SSRAM to DDR4;
Increased communication readout through 1/10 Gb Ethernet, USB 3.0;
More resources for DPP algorithms and support for Programmable Open FPGA;
Easier multi-board synchronization (clock and timing distribution);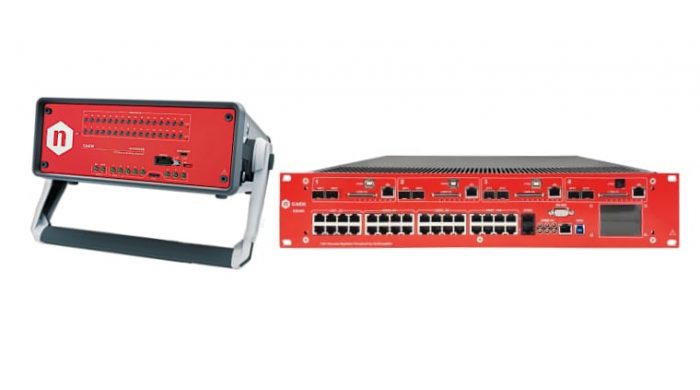 128/32 Channels, 14-bit @125MS/s Digitizer Open FPGA and Sci-Compiler software for easy firmware development Rack or Desktop form factor R5560/R5560SE...
Standard Digitizers
CAEN Standard Digitizers are platform independent instruments housing high speed (up to 5 GS/s) multichannel ADCs with local memory and FPGAs for real-time data processing.
Available in different form factors, VME, NIM and Desktop, they are the result of all the experiences collected by CAEN in signal processing and data acquisition systems and have been designed driven by physics and related applications as Medical Imaging, Homeland Security and Environmental Monitoring.