Open FPGA Digitizers
This is the CAEN new family of modern digitizers, that will improve all the features already present in the current line-up and bring new ones that will expand its capabilities on many areas. These new digitizers combine the same firmware along with a new wave recording software with enhanced capabilities, together with the OpenFPGA feature. Another plus is represented by the availability of a Linux-based embedded ARM processor. This allows to run a lite version of the operating system on board and, therefore, to take advantage of that environment for automatization of some function without needing a dedicated DAQ PC always connected to the digitizer.
CAEN Open FPGA Digitizers feature programmable Open FPGA, embedded ARM and significant architecture upgrades for improved performance:
Increase of acquisition memory buffer size: from SSRAM to DDR4;
Increased communication readout through 1/10 Gb Ethernet, USB 3.0;
More resources for DPP algorithms and support for Programmable Open FPGA;
Easier multi-board synchronization (clock and timing distribution);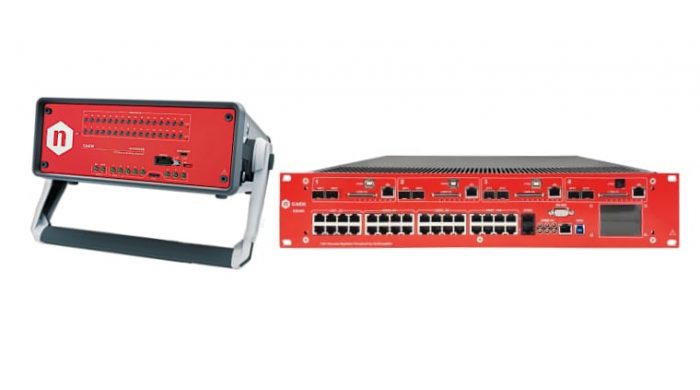 128/32 Channels, 14-bit @125MS/s Digitizer Open FPGA and Sci-Compiler software for easy firmware development Rack or Desktop form factor R5560/R5560SE...