R5560
128 Channel Programmable DAQ System
Full-featured readout system for high channel density applications
Specifically designed for the readout of position-sensitive 3He tubes.
2U, 19" Rackmount unit with automatic fan control
128 analog input channels, 2 Vpp dynamic
14-bit @125 MS/s ADC
Based on powerful Xilinx Zynq-7000 SoC with open FPGA
Fully supported by SCI-Compiler for easy FPGA programming
Easily scalable
Configurable digital I/Os to interface with external systems
Maximum flexibility: USB3.0, Ethernet, and Optical Link connectivity , to support remote management as well as extreme fast data flow
2.4" touch screen display for quick configuration and status control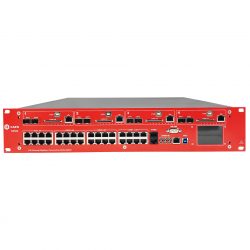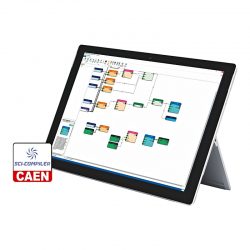 Overview
The R5560 is a modular readout system with programmable data processing capabilities. It is an optimal solution for large experiments requiring fast digitization of analog signals and usage of several digital lines. The board is designed to easily support multi-board synchronization and interconnection, with the possibility to acquire 128 channels and scale up to hundreds thousands channels. 
The rack mount solution simplifies the experimental setup in case of multi-board systems, where an effective space management is often a constraint. Moreover, the R5560 optimizes the cost for the installation: it does not require any crate or external power supply and it reduces the cabling cost thanks to the differential analog inputs on RJ45 connectors (a single CAT5e cable to carry 4 analog inputs) and the single-link synchronization capabilities. 
Four Xilinx Zynq-7000 SoC are installed onboard, integrating the software programmability of an ARM-based processor with the hardware programmability of an FPGA. This features allow the user to easily build a data readout facility and use the great logic capabilities of the FPGA for firmware development. The Zynq processor allows to develop custom applications to transfer data over the Ethernet, using the dedicated Linux SDK. 
To extend the system flexibility, the user is given the opportunity to choose between Zynq-7030 and 7035 SoC models, this latter featuring a greater available memory for firmware storage and software running. 
Application
– High Energy Physics
– Multichannel Spectroscopy
– Industrial
SCI-Compiler software, the CAEN block-diagram-based firmware generator and compiler, helps in programming the FPGA to develop intensive real-time data processing.
Developed in collaboration with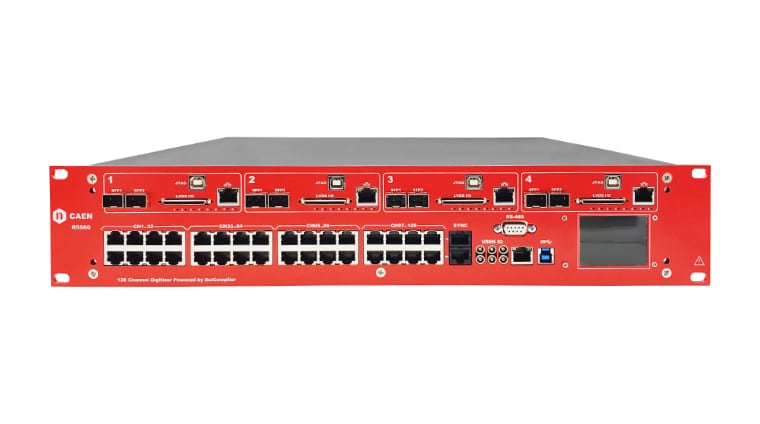 Documentation
Software
Firmware
Related Software Products
| Name | Description |
| --- | --- |
| SCI-Compiler | User Firmware Generator and Compiler for CAEN Programmable Boards |
| SCI-Compiler | User Firmware Generator and Compiler for CAEN Programmable Boards |
Compare
Compare with Programmable DAQ Platforms.
Ordering Options
Code
Description
WR5560AXAAAA
R5560A 128 Ch. 14 bit 125 MS/s Digitizer-7030 (SciCompiler SW555 included)

RoHS

WR5560BXAAAA
R5560B 128 Ch. 14 bit 125 MS/s Digitizer-7035 (SciCompiler SW555 included)

RoHS

WR5560CXAAAA
R5560C 32 Ch. 14 bit 125 MS/s Digitizer -7030 (SciCompiler SW555 included)

RoHS