DPP-PHA
Digital Pulse Processing for the Pulse Height Analysis
Features
Digital solution equivalent to Shaping Amplifier and Peak Sensing ADC
Trapezoidal Filter for Pulse Height Analysis
Supported by:
Energy spectra measurements
Self-Trigger using RC-CR2 digital algorithm
Online baseline restoration and ballistic effect correction
Programmable input offset, trigger and energy filter parameters
Online correction of pile-up for high counting rate measurements
On-line coincidences/anti-coincidence acquisition mode among channels
Timing information (pulse timestamps and/or rise/fall time)
Free downloadable firmware trial version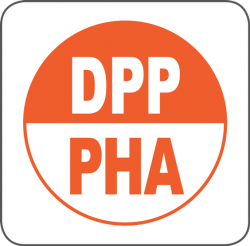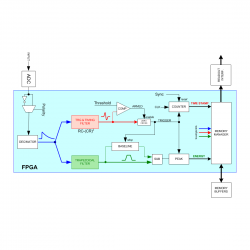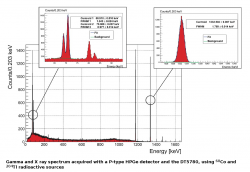 Overview
Free downloadable DPP-PHA Trial version for 724, 725, 730, 2740 and 2745 series.
The user can download and install DPP-PHA firmware without any license key and use it with time frame limitation: every 30 min the user have to restart (Power off/power on) the board

To get time-unlimited operating DPP-PHA the user should purchase a License

780/781/V1782 Digital MCA are factory provided with time-unlimited operating DPP-PHA firmware and don't require licensing
DPP-PHA (Digital Pulse Processing for Pulse Height Analysis) firmware is fully controlled by CoMPASS, the CAEN multiparametric spectroscopy software for Physics application, and by MC2Analyzer (724, 725, 730 only), the CAEN software for Digital Pulse Height Analysis.
A digitizer running DPP-PHA firmware becomes a multichannel data acquisition system for nuclear physics or other applications requiring radiation detectors. The digitizers accept signals directly from Charge Sensitive Preamplifiers or photomultipliers and implement a digital replacement of Shaping Amplifier and Peak Sensing ADC, allowing the user to perform energy and time measurements. All these functions are performed inside the FPGA without any use of external cables, nor additional boards or delay lines. Therefore, a single compact system takes care of the acquisition, replacing the traditional analog boards.
It is also possible to realize multi-board systems and, eventually, perform coincidences among channels thanks to the DPP-PHA firmware features: the front panel clock, the trigger and the general-purpose LVDS I/Os connectors (VME only) make it possible to synchronize multiple boards.
Software
Firmware
Features
724
725
730
2740
2745
MC2Analyzer
(724, 725, 730 only)
DPP-PHA
ICH (Independent channels)
✔
✔
✔
✔
✔
WV (Waveforms)
✔
✔
✔
✔
✔
Compass
TS (Timestamp)
✔
✔
✔
✔
✔
PHA (Pulse Height Analysis)
✔
✔
✔
✔
✔
TDC (Time to Digital Converter)
✔
✔
✔
✔
Nuclear Spectroscopy
HPGe, silicon drift, silicon strip detectors
Readout of PMT with slow scintillation detectors (i.e. Na(TI))
Anti-Compton shielding
Ion Beam analysis
Homeland security
Nuclear medicine
DPP-PHA
Digital Pulse Processing for the Pulse Height Analysis
Product page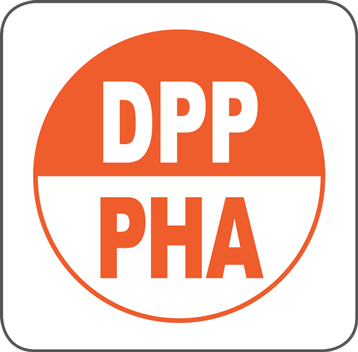 Documentation
Software
Firmware