CAEN Newsletter
Our September Monthly Newsletter is out!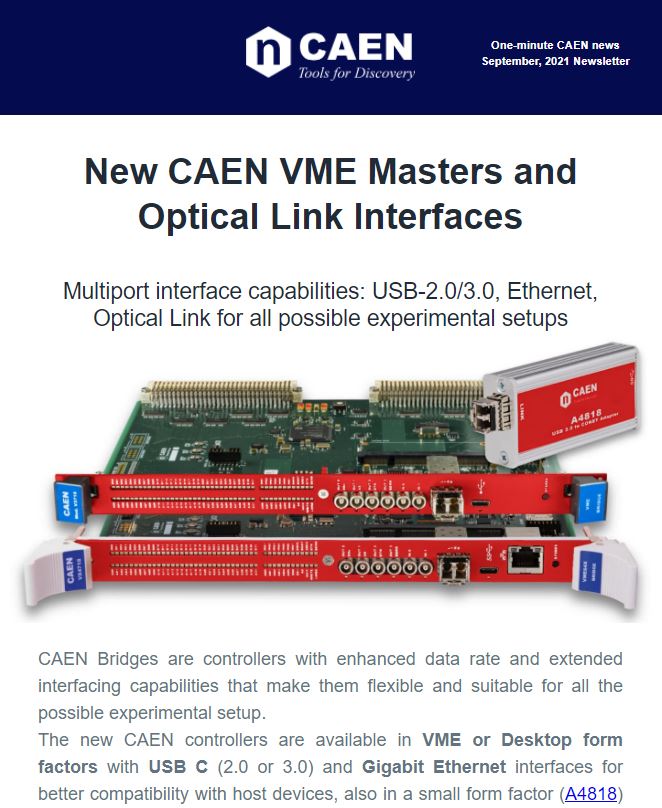 CAEN Bridges are controllers with enhanced data rate and extended interfacing capabilities that make them flexible and suitable for all the possible experimental setup. The new CAEN controllers are available in VME or Desktop form factors with USB C (2.0 or 3.0) and Gigabit Ethernet interfaces for better compatibility with host devices, also in a small form factor (A4818) simplifying the use in mobile environments.
All CAEN Bridges feature also an Optical Interface with a transfer rate up to 80 MB/s. The optical link communication protocols used are the CONET1 or the newer CONET2.  
Read our latest One-Minute CAEN News. Please scroll down for a link to read the newsletter.