DPP-QDC
Digital Pulse Processing for Charge Integration in High Density Systems
Digital solution equivalent to Single Gate QDC + Discriminator + Gate Generator

Supported by "D" models of 740 Digitizer family (x740D)

Single gate integration for Energy spectra calculation
Self-Gating (no discriminator) with digital noise filtering
No delay line is needed to fit the position of the pulse inside the gate
Independent 32 (Desktop, NIM) – 64 (VME) channel self-trigger
Trigger adjustment for single channel
Programmable gate width and position for single channel
Automatic Baseline subtraction (pedestal)
Dead-timeless acquisition (no conversion time)
Provides also timing information (pulse time stamps)
Free downloadable Trial version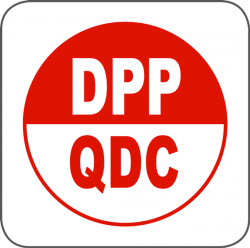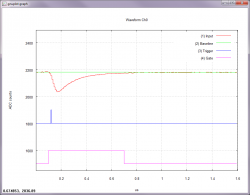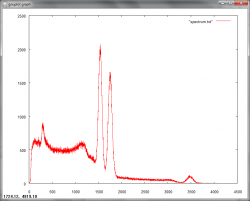 Overview
Free downloadable DPP-QDC Trial version.
The User can download the Trial Version for evaluation

The Trial version has a DAQ time frame limitation: every 30 min the user have to restart (Power off/power on) the board

To get full functionality the user should purchase a License and register it

The procedure is automatic and can be completed on our web site
CAEN Waveform Digitizers feature firmware for Digital Pulse Processing (DPP) for physics applications.
The purpose of the DPP is to perform online signal processing on detector signals directly digitized, able to transform the raw sequence of samples into a compressed data packet that preserves the information required, minimizing the event data size. DPP algorithms are implemented in FPGA and can be reprogrammed at any time. In one single module you have the complete information and the capability to extract all the quantities of interest.
740D digitizer series running DPP-QDC firmware become multichannel data acquisition systems for nuclear physics or other applications requiring radiation detection. The digitizers accept signals directly from the detector and implement a digital replacement of Single Gate QDC, Discriminator and Gate Generator.
The new digital QDC is able to self-trigger on 32/64 channels independently, according to the board form factor. Furthermore the trigger filter of each channel can be programmed independently to allow for a fine tuning of the threshold. The integration gate itself can be programmed independently to get the best resolution from different detector systems.
The new digital QDC is able to self gate on the input pulse with no need of additional delay lines, nor external discriminator. It is particularly suitable for segmented detector configuration, where multiple channels need to be acquire simultaneously.
<!—
The digitizer runs on real time:
Self Trigger using CR-RC digital Time filter algorithm
Input signal baseline (pedestal) calculation
Dual gate generation with programmable parameters
Double integration of the prompt and delayed charge for Pulse Shape Discrimination
Pedestal subtraction for energy calculation
–>
Some typical applications:
Multiple scintillation detectors readout
Segmented detectors
Homeland security
DPP-QDC runs only on x740 digitizers equipped with EP3C40 AMC FPGA:
| | | | | |
| --- | --- | --- | --- | --- |
| Model | V1740D | VX1740D | DT5740 | N6740D |
| Channels | 64 | 64 | 32 | 32 |
| Max Sampling Rate | 62.5 MS/s | 62.5 MS/s | 62.5 MS/s | 62.5 MS/s |
| Resolution | 12-bit | 12-bit | 12-bit | 12-bit |
| Form Factor | VME 6U module | VME64X 6U module | Desktop module | NIM module |
DPP-QDC Demo Software
DPP-QDC Demo Software is a is C demo application that manages the communication and the data acquisition from 740D digitizer series. It is possible to set the communication parameters and DPP settings. Waveforms and histograms can also be plotted in real time for one channel at a time, and both waveforms and lists of time stamp and energy can be saved. DPP-QDC Demo Software is provided including C source files for developers.
DPP-QDC
Digital Pulse Processing for Charge Integration in High Density Systems
Product page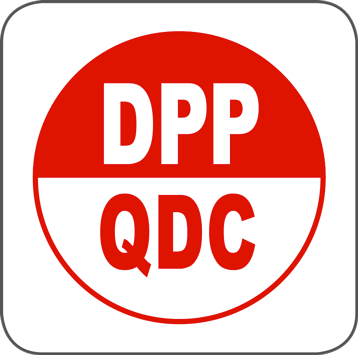 Documentation
Software
Firmware
Ordering Options
Code
Description
WFWDPPQDCAAA
DPP-QDC- Digital Pulse Processing for Time Stamped Digital QDC (64ch x 740)
WFWDPPQDCDAA
DPP-QDC- Digital Pulse Processing for Time Stamped Digital QDC (32ch x 740)