A7501B
1 Ch 2100 V / 100 µA High Efficiency HV Power Supply Box
Features
Based on A7501 PCB mount HV DC-DC converter
Temperature working range: -10°C ÷ 70°C
Designed for long working life in harsh environment

Architectural materials chosen to minimize issues due to thermal expansion
Layout optimized for the worst foreseen environmental condition
Redundancy of internal connections
Connection and cabling with stress relief on solder points
Stress absorption with silicon resin
Several solutions from Aerospace electronics design

Assembly optimized for easy maintenance operation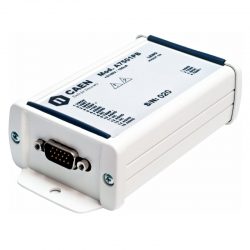 Overview
A7501B is a solution designed for operating in challenging environmental conditions and high thermal excursions. It relies on the high efficiency PCB High Voltage power supply A7501 embedded in a custom carrier.
In order to assure its functionality for long working periods under severe environmental conditions, several dedicated technical and electrical precautions have been implemented such as stress relief techniques on cabling and soldering points, electrical redundancies, PCB layout design, and use of specific materials to minimize the thermal expansion on PCB and housing mechanics.
These features make A7501B boxes ideal for Large Area experiments where the possibility of a prompt maintenance intervention is reduced.
Safety features include:
Overcurrent detection: if the channel attempts to draw a current larger than Iset, the output voltage is automatically adjusted to keep the current below Iset limit. Under this condition, the channel behaves as a current generator.
Protected against short circuits, sparks and humidity
Maximum Output V

2100 V
Maximum Output I

100 µA
Ripple (Typ.)

5 mVpp
Output Connector

LEMO HV
Imon /Temperature remote inputs

yes
A7501B
1 Ch 2100 V / 100 µA High Efficiency HV Power Supply Box
Product page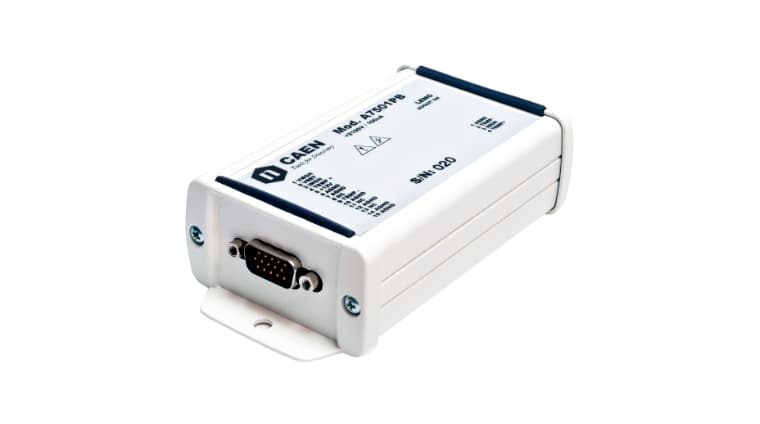 Documentation
Software
Firmware
Compare
Compare with Stand alone Units.
Ordering Options
Code
Description
WA7501PBXAAA
A7501PB +2.1kV 100µA HV Power Supply Module BOXED

RoHS

WA7501NBXAAA
A7501NB -2.1kV 100µA HV Power Supply Module BOXED

RoHS