DPP-DAW
Digital Pulse Processing with Dynamic Acquisition Window
Independent channel self-trigger
Automatic adjustment of the acquisition window length to match the actual input pulse duration
User defined minimum record length and pre-trigger for a complete event reconstruction
Continuous signal baseline calculation for baseline drift compensation
Programmable input delay to compensate for veto generation latency
Channel Trigger Time Tag for event correlation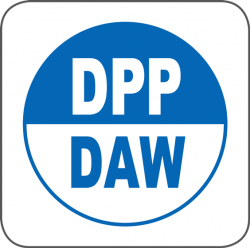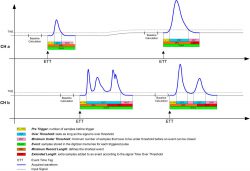 Overview
The Dynamic Acquisition Window (DPP-DAW) firmware has been developed to improve the zero suppression capabilities of the CAEN 724, 725 and 730 digitizer family and allow the user for trigger-less acquisition systems. By running the DPP-DAW firmware, each channel of the digitizer is able to self-trigger and acquire data independently from the others.
DPP-DAW can dynamically adjust the record length of every triggered event according to its Time Over Threshold to fit the actual duration of the input pulses. This prevents that a pulse larger than expected gets chopped because of a too short acquisition window. The user can set a minimum record length, a pre-trigger and a time of under-threshold to acquire those samples of interest before and after the Time Over Threshold. This allows for a full reconstruction of the digitized pulses.
DPP-DAW is able to continuously evaluate the signal baseline and refer a trigger threshold to its value. Therefore, the threshold can follow the baseline drift of the input signal without changing the trigger conditions of the data acquisition system.
DPP-DAW can accept an external veto to inhibit the data acquisition. A programmable input delay is available to compensate for the latency due to the veto generation if managed by an external logic unit.
CAEN provides open source demo software (DPP-DAW Demo Software) for a first approach to the DPP-DAW algorithm principles and basic control of the digitizer. The DPP-DAW Demo software can also control and acquire data from multiple synchronized boards.
| | | | |
| --- | --- | --- | --- |
| Family | 724 | 725 | 730 |
| Channels | Up to 8 | Up to 16 | Up to 16 |
| Max Sampling Rate | 100 MS/s | 250 MS/s | 500 MS/s |
| Resolution | 14-bit | 14-bit | 14-bit |
| Form Factor | Desktop – NIM – VME | Desktop – NIM – VME | Desktop – NIM – VME |
Applications
Neutrino experiments
Large number of detectors
Drift chambers, TPC, Cherenkov detectors
Application requiring an effective data reduction
DPP-DAW
Digital Pulse Processing with Dynamic Acquisition Window
Product page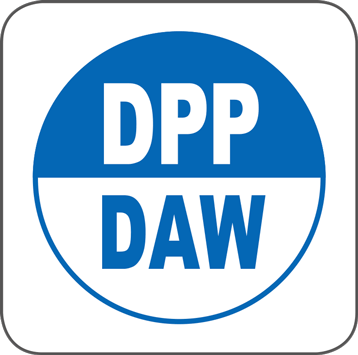 Documentation
Software
Firmware
Ordering Options
Code
Description
WFWDPPDAWXEA
DPP-DAW - Digital Pulse Processing with Dynamic Acquisition Window (8ch x 724)
WFWDPPDW1025
DPP-DAW - Digital Pulse Processing with Dynamic Acquisition Windows (x725) - 10 License Pack (Obsolete)
WFWDPPDW1030
DPP-DAW - Digital Pulse Processing with Dynamic Acquisition Windows (x730) - 10 License Pack (Obsolete)
WFWDPPDW2025
DPP-DAW - Digital Pulse Processing with Dynamic Acquisition Windows (x725) - 20 License Pack (Obsolete)
WFWDPPDW2030
DPP-DAW - Digital Pulse Processing with Dynamic Acquisition Windows (x730) - 20 License Pack (Obsolete)
WFWDPPDWA525
DPP-DAW - Digital Pulse Processing with Dynamic Acquisition Windows (x725) - 5 License Pack (Obsolete)
WFWDPPDWA530
DPP-DAW - Digital Pulse Processing with Dynamic Acquisition Windows (x730) - 5 License Pack (Obsolete)
WFWDPPDWAA25
DPP-DAW - Digital Pulse Processing with Dynamic Acquisition Windows (16ch x 725)
WFWDPPDWAA30
DPP-DAW - Digital Pulse Processing with Dynamic Acquisition Windows (16ch x 730)
WFWDPPDAWXED
DPP-DAW - Digital Pulse Processing with Dynamic Acquisition Window (4/2 ch x 724)
WFWDPPDWAD25
DPP-DAW - Digital Pulse Processing with Dynamic Acquisition Windows (8ch x 725)
WFWDPPDWAD30
DPP-DAW - Digital Pulse Processing with Dynamic Acquisition Windows (8ch x 730)