CAEN Educational is flying up Update 26/01/2020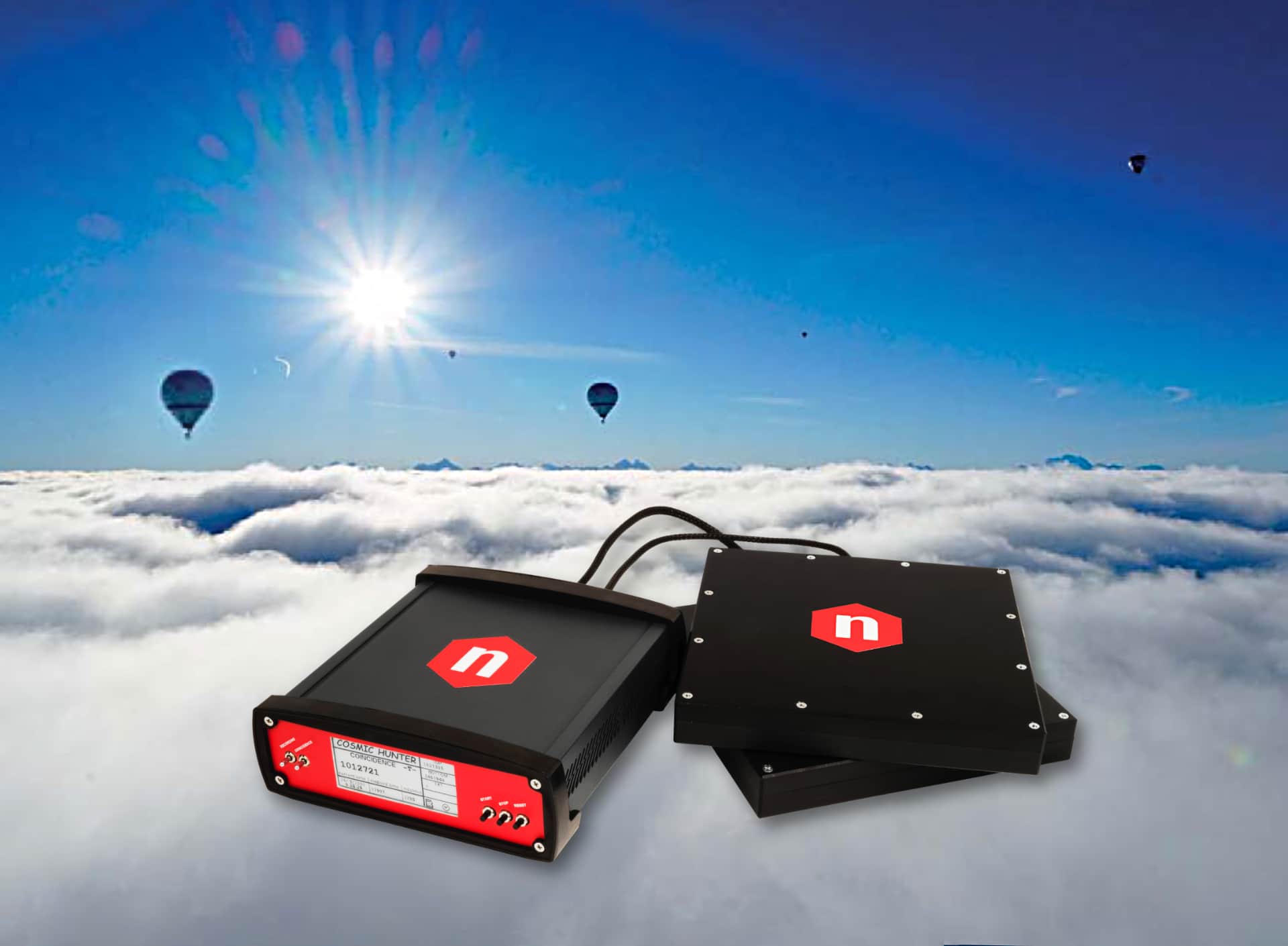 In Château-d'Oex on January 25th, Hans Peter Beck (University of Bern and Fribourg, and CERN) will repeat with some of his students the balloon flight of Albert Gockel from 1909 (with modern equipment using CAEN Cosmic Hunter), and measure cosmic rays.
Students from Uni Fribourg are estimating and then measuring the flux of cosmic muons 
through a telescope that will be set up with the Cosmic Hunter (adding spacers between tiles), in function
 of altitude under 90° and 45° up to 6000m.
Temperature will be stabilised in
 a thermobox, GPS data and air pressure
 will be constantly measured. Data will be analysed and compared with their estimations.
More information about Hot Air Balloons and cosmic rays can be found here
42nd International Balloon Festival – 26th January, 2nd February
This edition will be placed under the sign of a birthday: 20 years ago, Bertrand Piccard and Brian Jones took off from Château-d'Oex to make this fabulous trip, the round-the-world trip in a non-stop balloon, taking with them the name of Château-d'Oex beyond the European continent.
The fame of this event has been built from year to year thanks to many pilots, crews, volunteers, partners, all driven by the passion for the ball by making available, without reserve, their time, their high skills so that, each year, radiates this exceptional flight site. We would like to warmly thank all those involved from the start and up to this day in this unique aerostatic adventure.
The organizing committee has the important task of perpetuating and consolidate the International Balloon Festival through the development of an aerostatic competence center that lives up to its strong values ​​of passion, know-how and authenticity. This, with the vision of developing and transmitting the magic of balloon flight to a new generation of pilots and a large audience, in an exceptional alpine flight site.
Update 26/01/2020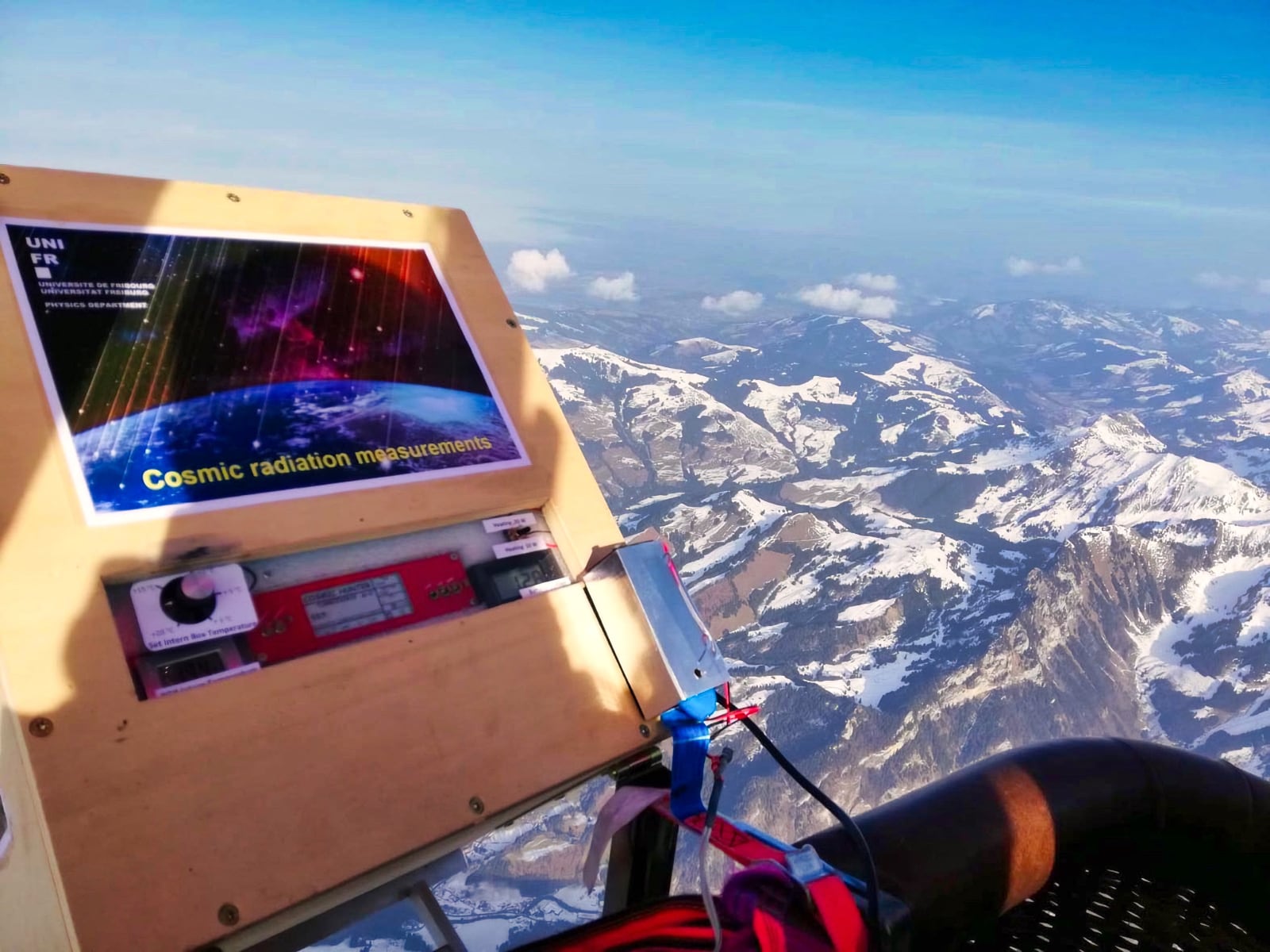 Hans Peter Beck, full professor @ University of Bern · Albert Einstein Center for Fundamental Physics, told us how the event was and his flight on the baloon with their student (taking some wonderful pictures)
"The Cosmic Hunter worked very well. We put it into a box and maintained temperature stable at 20°C.
We measured altitude, pressure, temperature and humidity (in- and outside the box) about every 2 seconds."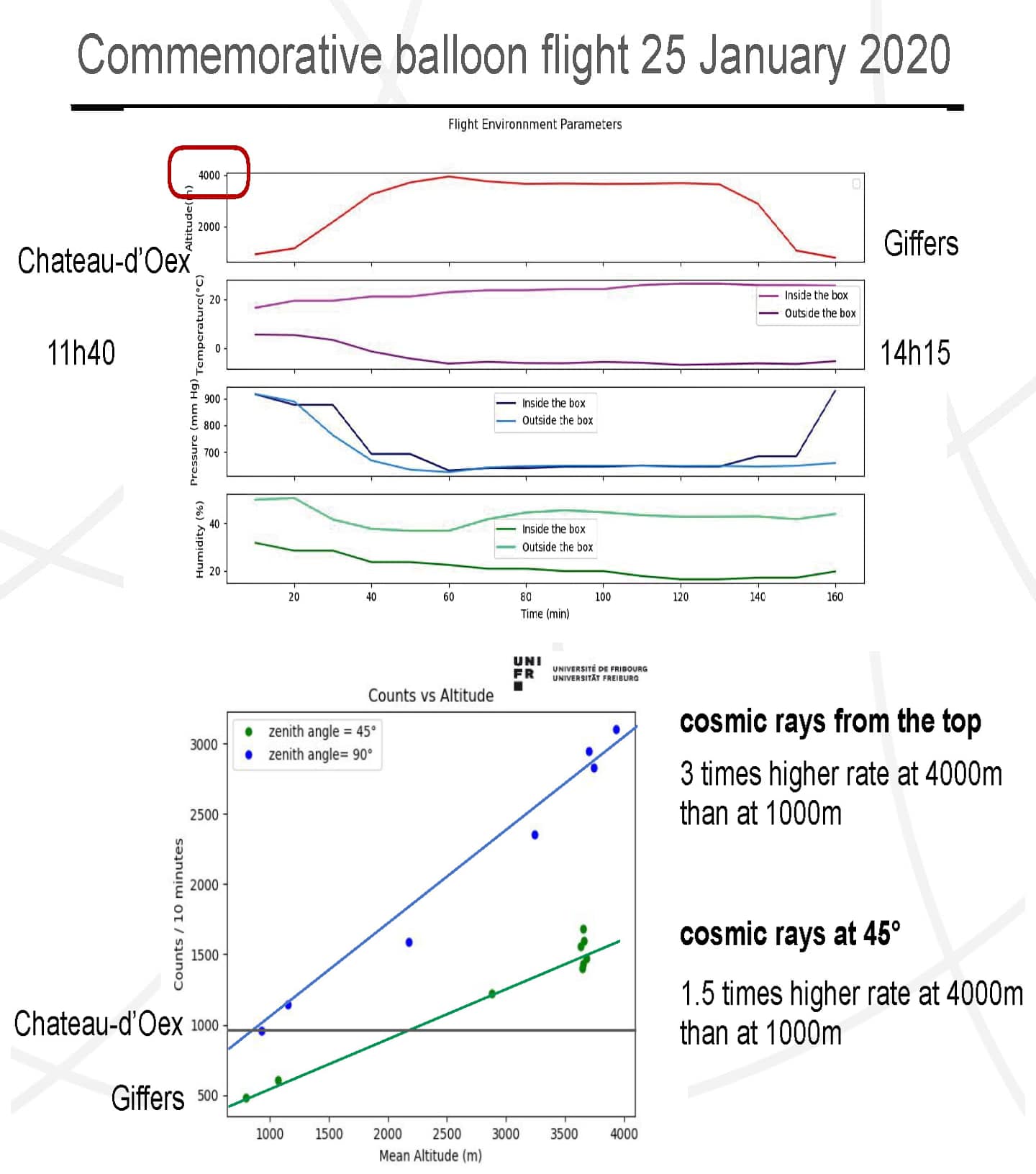 We then merged these measures with the data acquired from the Cosmic hunter creating a new measurement data-base that contained the Cosmic Hunter data, associated with the average altitude, average temperature, etc.
"It was a great experience, and I really enjoyed flying in a balloon at 4000m altitude. We may have the chance for a flight up to 6000m later this week – depending on weather conditions improving."
CAEN would like to thank Hans Peter for his willingness and passion giving us the chance to partecipate at this event!
"La Liberté" Swiss newspaper talk about this physics experience in this article
Presentation by Hans Peter Beck to the commemorative balloon flight of Gockel: Pioneers of Cosmic Rays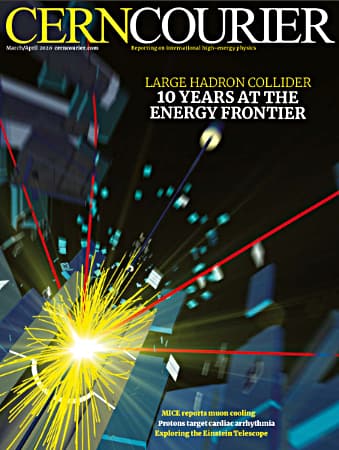 Read the full article on CERN COURIER March/April 2020 pp. 11