Pulse width: 8 ns
LED color: violet (400 nm) 1500 mcd
Pulse generator: internal/external
Optical output connectors: FC
Optical fiber included
Dimension: 79 x 42 x 102 mm3 (WxHxD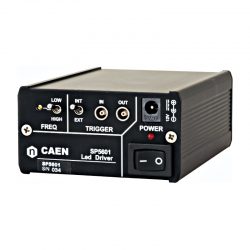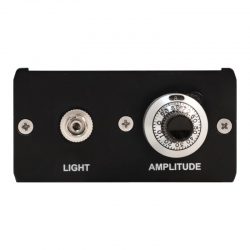 Overview
The SP5601 is an ultra-fast LED Driver with pulse width at ns level, tunable intensity and frequency, that provides a low-cost tool for the detector characterization. The LED pulse generation can be triggered by an internal oscillator or by an external pulser.
Dimensions

Width 79mm, height 42mm, depth 102mm
Weight

T.B.D.
Power requirements

140mA@+12V (12V DC External Power Supply)
Rise time of pulse

T.B.D.
Width of pulse

8ns typical @ full amplitude
Trigger Input

TTL, High input impedance; 500 Hz ÷ 5 MHz input frequency
Trigger Output

TTL, drives 50 Ohm ; width: ~110ns; rise/fall time: <2ns
Output frequency

From 500 Hz to 5 MHz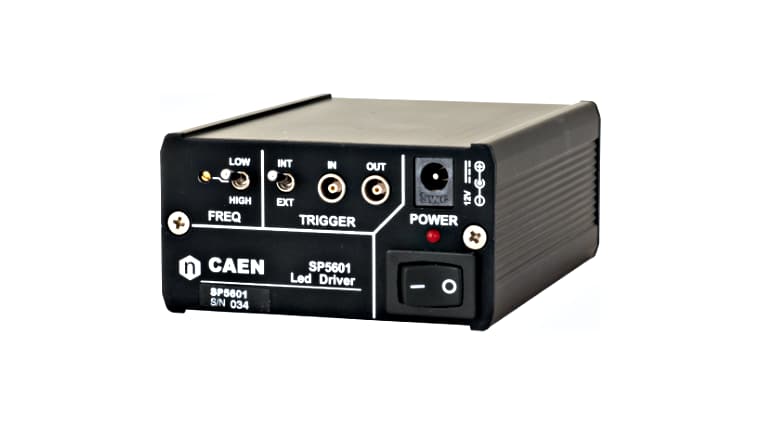 Documentation
Software
Firmware
Ordering Options
Code
Description
WSP5601XAAAA
SP5601 - Led Driver for SIPM development kit

RoHS