MICADO, European Project for The Monitoring of Radioactive Waste, Kicks Off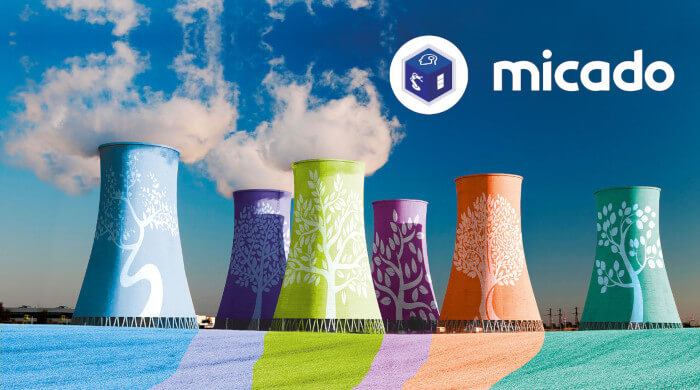 Standardize the management of radioactive waste, starting from their non-destructive characterization to transport, storage and real-time monitoring. This is the objective of the MICADO Project (Measurement and Instrumentation for Cleaning and Decommissioning Operations), started on June 3, thanks to Euratom funding, and to the synergy between 8 European partners with solid experience in the field of radioactive waste, nuclear techniques, electronics and information technology.
CAEN is the coordinator of the project and will contribute with more than 40 years of experience in the field of nuclear electronics and a growing presence in the market of complete measurement systems, it will be joined by other to renowned Italian research institutions INFN and ENEA, which have specific expertise on radiation detection and techniques for radioactive material management. The international partners are ORANO and CEA for France, a large company leader in the nuclear energy sector and a public institution which has lead the field of nuclear research in France for years, SCK-CEN for Belgium and CTU for the Czech Republic are two other research institutes whit a solid expertise in nuclear management and algorithm development, finally XIE for Germany that is another SME with experience in X-ray detection.
MICADO provides a complete digitalization process that will facilitate and harmonize all the methods used in the field for waste management as well as for the dismantling and decommissioning (D&D) of nuclear plants. To date, in fact, there is no single, consistent and linear solution to characterize various types of radioactive materials, just as there is no integrated solution for digitizing the enormous amount of data produced. The Digi-Waste RCMS solution proposed in the MICADO project will produce a modular hardware and software system to unify and standardize procedures and methods for non-destructive characterization and monitoring of nuclear waste, proposing itself as an international reference for all nuclear operators, research laboratories and the security authorities, facilitating the exchange of fundamental and often critical information.
Website: www.micado-project.eu

This project has received funding from the European Union's Horizon 2020 innovation action programme under grant agreement No 847641. This text reflects only the author's views and the Commission is not liable for any use that may be made of the information contained therein.
Starting date: June 2019
Ending date: May 2022
The MICADO consortium consists of 8 partners from 5 European countries counting Research Institutes, SMEs and Large companies. The project is expected to last 36 months with a budget of EUR 5 million (EU contribution: EUR 4.5 million).