A3818 – Tested Computer Solutions
The A3818 is PCI Express v2.0 fully compliant card. CAEN cannot guarantee compatibility with PCI Express v3.0 (or higher) out of the tested solutions even if backward compatibility is declared by the computer manufacturer.
CAEN A3818 has been tested on the following list of computer solutions available on the market: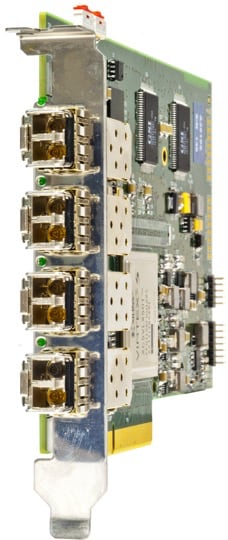 Entry-level Solution (Windows 10 Pro – Linux)
Middle-level Solutions (Windows 10 Pro – Linux)

1. ASUS ESC500 G4 Workstation
2. FUJITSU Workstation CELSIUS W570 power+

High-level Solutions (Linux)

1. GOMA SERVER S_GAP-151R_Broadwell-EP-1
2. HP DL380 gen10 Server
3. HP ProLiant DL120 G7 Server
Contact CAEN for any further information.