GAMON Security
Spectroscopy deployable and networkable system for security applications
Features
Dosimetry probe based on Geiger Muller detection systems
Spectroscopic crystals for an early identification of detected threads
Neutron detection system available
Internal database and web application for an easy configuration of the system in expert mode
Real time and georeferenced measurement information
Mobile system equipped with rechargeable battery pack
Wireless and long-range communication protocols
Scintillator detectors NaI(Tl), CeBr3, LaBr3(Ce) or NaIL™ for gamma and neutron detection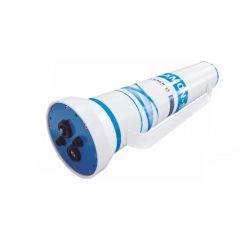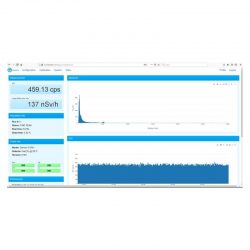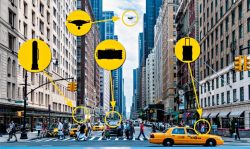 Overview
GAMON Security is a fast and easy deployable gamma neutron detection system and it is networkable wirelessly with other systems. It can operate on-field also in harsh weather conditions since it is protected from rain and moisture. GAMON Security is a portable gamma probe and it can be deployed in a wide range of scenarios. Thanks to the integrated GPS the system position can be easily monitored in real time.
GAMON Security allows response personnel to quickly and safely address radiation threats. It can be positioned in sensitive locations to monitor the situation in real time and in parallel, by both infield personnel and operators at remote command centers.
It provides remote monitoring and turnkey data reach back telemetry capabilities, thereby greatly reducing exposure risk to personnel in compromised  environments and allows a discrete monitoring of sensitive locations and events.
OPERATIVE SCENARIO
GAMON Security fast and easy deployable gamma neutron detection system is designed to be used in the following scenario:
Nuclear power fast-response teams, CBRN and nuclear emergency response personnel
Discrete monitoring of public events or sensitive locations
Environmental monitoring of large areas in network configuration like systems across a city
Temporary screening of access points during events, conventions, Olympic games etc.