DPP-ZLEplus Control Software
Software interface for DPP-ZLEplus management
Demo software for the handling of digitizers running DPP-ZLEplus firmware

Supported by 751 digitizer family (10 bit @ 1 GS/s)

Uses Gnuplot Graphical Engine for data plotting

Source files and VS project provided for developers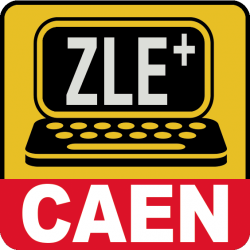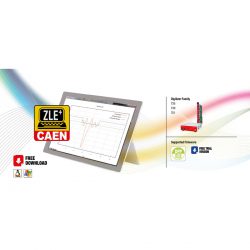 Overview
DPP-ZLEplus Control Software is a demo application introducing the user to understand the principle of operation of the Digital Pulse Processing for the Zero Length Encoding (DPP-ZLEplus). It can manage single-board communication and acquisition of CAEN 751 Digitizer family (10 bit @ 1 GS/s) running DPP-ZLEplus firmware.
The user can make an entire acquisition through this software, as well use the source code to develop his/her customized readout program. Indeed the package includes the C source files and the Visual Studio project (compliant with Visual Studio Professional 2010).
The Control Software is a C-based application that programs the Digitizer according to a set of parameters in the configuration text file, starts/stops the acquisition and manages the data readout. The waveforms elaborated by the ZLEplus algorithm are plotted using gnuplot, an external plotting tool (www.gnuplot.info), or saved to output text files.
DPP-ZLEplus Control Software Supported Boards (running DPP-ZLEplus firmware)
| | |
| --- | --- |
| Supported Operating Systems: | Windows (32-64 bit), Linux (32-64 bit) |
| Language: | C |
| Supported Products: | 751 Digitizer family running DPP-ZLEplus firmware |
| Supported Comm. Interface: | USB, Optical Link, VME |
| Additional Software Required: | CAENDigitizer, CAENComm, CAENVMELib, Gnuplot (Linux only) |
DPP-ZLEplus Control Software
Software interface for DPP-ZLEplus management
Product page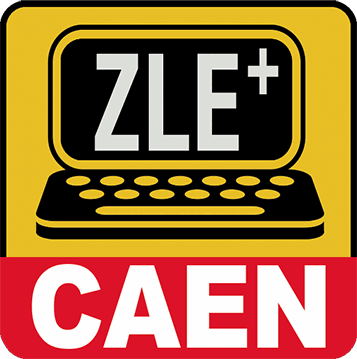 Documentation
Software
Firmware